Trenchless Sewer Repair Services
The Top Team for Trenchless Sewer Repair in Henderson, NV
Sewer line issues sometimes crop up at the most inconvenient times for homeowners and business owners. At Total Drain Solutions, we're pleased to specialize in trenchless sewer repair in Henderson, NV. It's a dig-free alternative we offer that quickly and affordably breathes new life into existing underground sewer lines.
What Sets Trenchless Sewer Repair Apart
Trenchless pipe repair is an alternative to traditional excavation that spares your concreted, paved, and landscaped areas. It's also a unique repair process in that the sewer line stays right where it is as the repairs are made internally. Even more importantly, the results are long-term and highly reliable.
Advantages of Trenchless Sewer Line Repair
Avoiding the need for costly landscape cleanup costs is one of the top benefits of trenchless sewer line repair for many clients. Some of the other advantages that go along with zero-dig sewer pipe repair include:
Extending sewer pipe lifespan by as much as 50 years or more
Keeping underground soil in place instead of bringing it to the surface and creating possible environmentally concerns
Minimizing downtime so you can get back to your day or daily operations faster
Improving the performance and function of your drains
Different Types of Trenchless Sewer Repair
There are two main ways to repair residential and commercial sewer lines without much disruption. The first is what's known as cured-in-place piping, or CIPP. In this case, the existing sewer line is restored from the inside with the insertion of a liner saturated with an epoxy resin material. Brush coating is another way to approach sewer repair. What we're doing is protecting the existing pipe by applying a coating in a different way that still has similar effects.
The Trenchless Process
Whether we need to perform trenchless sewer replacement or repair, we always begin by using a small camera to look inside the affected sewer line to determine what needs to be done and how to approach repairs. If the sewer line is still stable, it's often possible to repair it in a minimally invasive manner. We do this by applying a liner coated with a durable epoxy resin material to the inside of the pipe. Heat is used to "cure" or dry it. Once this part of the process is done, your home or business sewer line is fully restored.
Rely on Total Drain Solutions
We bring more than 50 years of combined local experience to each job with our name attached to it. If you're here because you wish to explore your options with trenchless pipe replacement or repair, you'll also benefit from: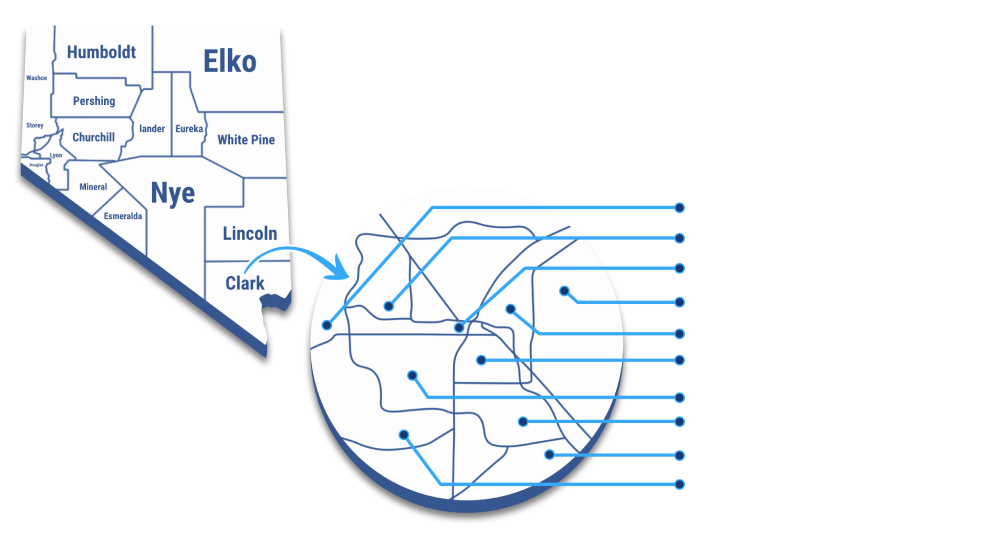 Call Today to Schedule Your Appointment
When it comes to sewer-related issues, Total Drain Solutions is the company to call on in Henderson, NV, for honest answers and sensible service options. We provide affordable access to innovative, industry-leading NuFlow technologies and products, which we use to improve the overall results with trenchless sewer repair. Contact us today to set up an appointment and find out if trenchless sewer repair is right for your needs.