Sewer Camera Inspection Services
The Top Provider of Sewer Camera Inspection Services in Las Vegas, NV
Have you had a sewer video inspection lately? Total Drain Solutions is the company to trust to conduct fast, cost-effective video-based inspections of your residential or commercial pipes. Take a moment to learn why our sewer camera inspection services in Las Vegas, NV, are a great way to save money and get clear, accurate answers at the same time.
What We Look For During Our Sewer Inspections
Our technicians feed a small camera powered by a hydraulic or electric pump into an existing access point called a cleanout to do a sewer video inspection. We look for anything out of the ordinary inside your home or business sewer lines. This list includes:
Underground roots
Mineral scale along sewer pipe walls
Debris further down in the sewer line
Water gathering where it shouldn't be
Bellying and other structural flaws
The Main Benefits of Sewer Inspections
Sewer camera inspections provide many benefits good for your peace of mind, sewer system, and budget. Since these are usually completed within an hour, you won't have too much disruption to your daily routine. Additionally, smaller issues that would otherwise go undetected for many more months or – or maybe even years – can be detected early with a pipe camera inspection. Other benefits are:
Giving you accurate documentation of the condition of your sewer lines
Making it easier to decide what steps to take if repairs need to be made
Possibly improving the value of your home or business based on the results
Signs You Need an Inspection of Your Sewer Lines
Don't hesitate to call us for a plumbing inspection if you're seeing:
Drains backing up inside or outside of your home or business
Slow-draining household or commercial drains
Unpleasant drain or sewer odors
Odd sounds when drains are used like gurgling or "burping"
Uneven toilet water in the bowel
Sewage seepage above the ground
Why Trust Us for Sewer Camera Inspections
Don't hesitate to reach out to the team from Total Drain Solutions for a video sewer or drain inspection. Some of the reasons to trust our experienced technicians for your sewer camera inspection needs are: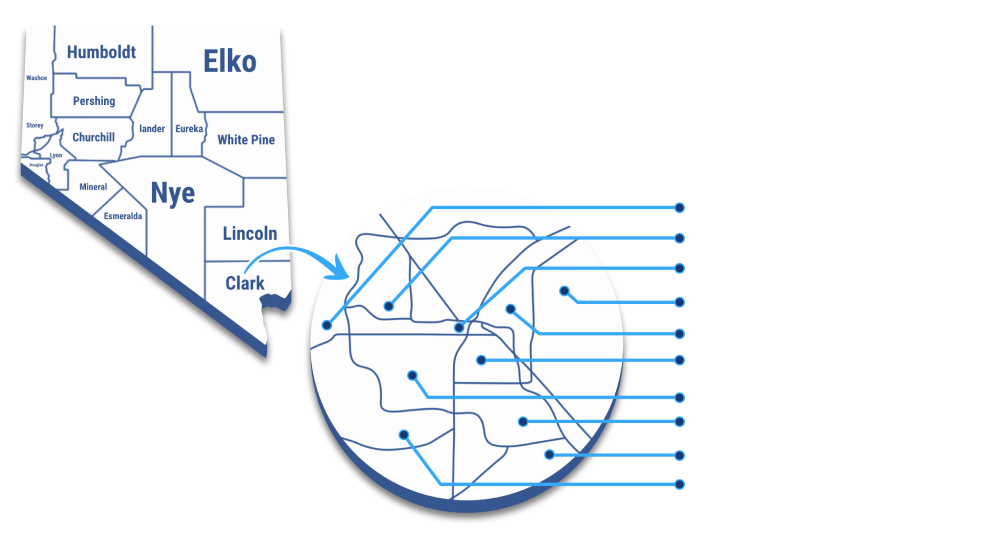 Call Today to Schedule Your Inspection
Find out for sure what's going on in your home or business drain and sewer lines and get some added peace of mind in the process. Contact Total Drain Solutions about a camera-based inspection in Las Vegas, NV. Our services also come with no-obligation estimates. Contact us today to schedule an in-depth inspection.