Sewer Camera Inspection Services
Benefit from Our Sewer Camera Inspection Services in Summerlin, NV
Sewer and drain lines inevitably require professional attention at one time or another. However, it's not always easy to tell what the nature of the problem is from what you're noticing alone. This is when you'll benefit from the sewer camera inspection services in Summerlin, NV, performed by experienced technicians from Total Drain Solutions. It's a fast, easy, and affordable way to get clear accurate answers in a non-intrusive way.
Learn About Our Sewer Inspection Services
We provide sewer pipe camera inspection that is ideal for both homeowners and business owners. Our technicians come prepared with everything required to evaluate your sewer lines. The specially designed camera we use is inserted into the sewer line and slowly eased throughout the pipe. Our services include a clear explanation of what was found. You'll also be able to view the results yourself so you can clearly see why we're recommending any additional services.
The Ways Sewer Inspection Benefits You
There are many ways you can benefit from a sewer video inspection. For starters, sewer problems are diagnosed quickly so we can let you know what's happening inside your sewer lines. Our in-depth inspections are also beneficial for the following reasons:
You can find out for sure what's going on with the sewer lines if you're getting ready to purchase a new home
Sewer inspections can be done for routine maintenance purposes so smaller issues you're not yet aware of yet can be dealt with early on
We can determine if trenchless solutions can be used to resolve any sewer issues so excavation can be avoided if possible
Sewer inspections allow steps to be taken to improve the performance of your home or business drains, which means a reduced risk of surprise clogs and other unpleasant issues
When Is a Sewer Inspection Necessary?
It's best to err on the side of caution and contact us about a thorough plumbing inspection once you notice anything "off" or unusual about your home or business drain or sewer lines. Call us once you notice:
Slow drainage
Frequent clogs and backups
Unpleasant sewer smells
An overly lush lawn – or wet spots in sewer line locations
The Experienced Team That Offers Accurate Findings
Total Drain Solutions is the trusted local company to call on for reliable, budget-pleasing sewer and drain inspection services in the local area. Calling our team when it's time for an inspection also means you'll benefit from the combined experience that exceeds 50 years. Furthermore, our technicians are prompt, courteous, and respectful of your property while performing sewer camera inspections.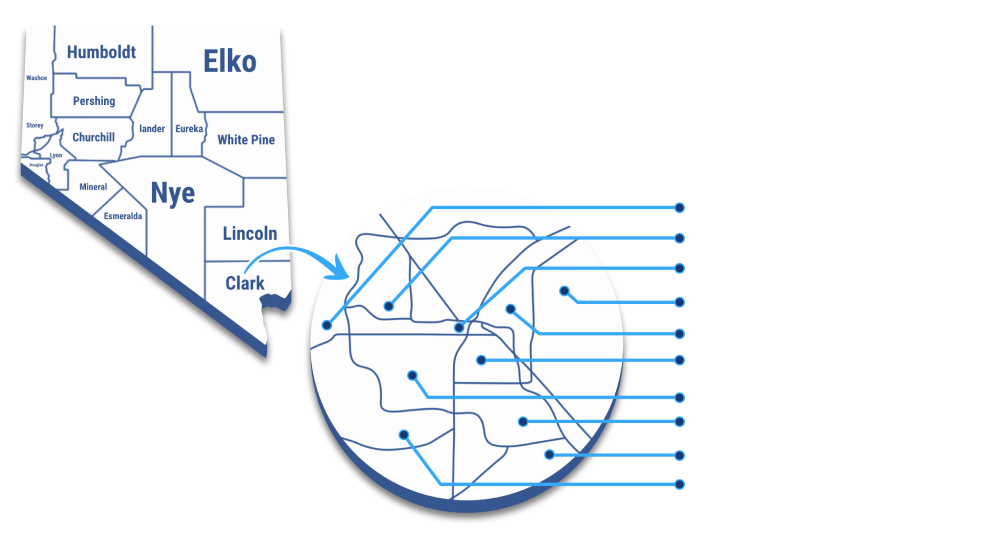 Call Today to Schedule an Inspection
Don't wait to schedule a sewer inspection in Summerlin, NV. The technicians from Total Drain Solutions provide are available during convenient hours and ready to respond promptly when fast, precise answers are needed. Contact us today to schedule a drain or sewer inspection.