Trenchless Pipe Lining Services
Top-Notch Trenchless Pipe Lining
Pipes typically last for about 50 years. However, hard water, tree roots, shifting soil, high groundwater tables, and improper use may shorten that lifespan. When a pipe needs rehabilitation, pipe lining offers a cost-effective and long-lasting repair. At Total Drain Solutions, we offer trenchless pipe lining to restore your residential or commercial property's sewer lateral or main sewer line.
Pipe Lining Overview
Pipe lining involves inserting a durable liner into an existing pipe. It repairs the pipe from within. We use trenchless technology to perform pipe lining on your property. This results in minimal disruption. We provide sewer pipe lining in the following areas we serve:
We also service:
North Las Vegas, NV
Spring Valley, NV
Paradise, NV
Rancho, NV
Enterprise, NV
Centennial Hills, NV
Sunrise Manor, NV
How We Perform Pipe Lining Services
To line pipes, we use one access point, such as a clean-out or manhole. To begin, we inspect the pipe with a video camera. Next, we clean the pipe. We insert a pipe puller to install the liner. A hydraulic pump powers the pulling head. After inserting the liner, we apply a resin and cure it with heat. The liner cures within a few hours.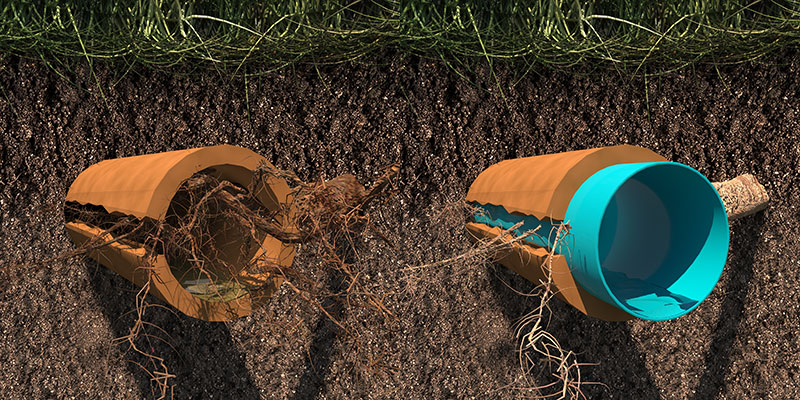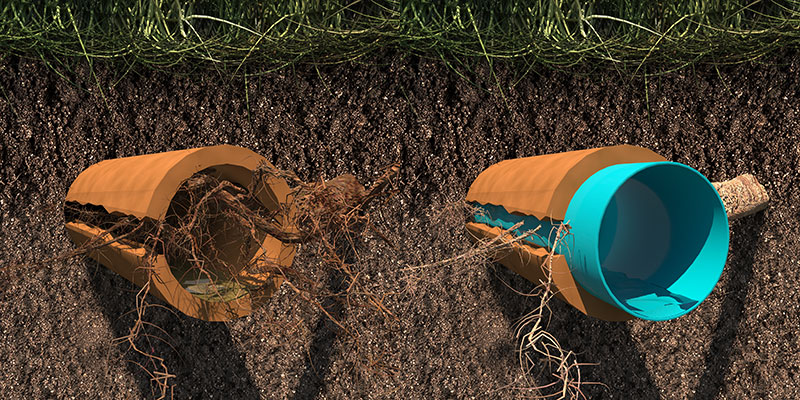 Benefits of Pipe Lining
Pipe lining quickly restores your sewer pipe, so you don't have to wait for days to resume your usual activities. The 50-year lifespan of the pipe liner means that you'll never have to repair the pipe again.
Issues We Address Through Pipe Lining
Through pipe lining, we address many common problems, including
Trenchless Pipe Lining FAQs