Trenchless Sewer Repair Services
Specializing in Trenchless Sewer Repair in Las Vegas, NV
Get the results you expect at a lower cost and with less fuss by making Total Drain Solutions your number one choice for trenchless sewer repair in Las Vegas, NV. We specialize in dig-free solutions that include patented NuFlow technologies for added value and savings. Put our 50-plus years of combined industry experience to work for you today.
What Is Trenchless Sewer Repair – and What Makes It Different?
Trenchless pipe repair is a minimally invasive way to restore the sewer lines you depend on daily for your home or business in Las Vegas. It's different because we're not digging to get to the damaged sewer pipe. Instead, the work is done inside, often through an existing access point. The work area is limited and the process is highly efficient from start to finish.
All The Benefits of Trenchless Sewer Repair
Saving money and time are two of the top perks of trenchless sewer line repair. We don't need to bring a large crew to your home or business to do the work, so that adds to your savings. Plus, it's often possible to complete the work within a day – or even less time than this!
Other benefits include:
Long-term results
No surface restoration worries
Fully restored sewer lines in a minimally disruptive way
Improve drain performance since your sewer lines are handling flow better
All Types of Trenchless Sewer Repair
Cured-in-place pipe lining is the trenchless sewer repair method often used for sewer lines. It's a quick-and-easy process that gives you fully restored sewer lines with a durable new internal coating. Brush coating is another trenchless sewer repair option. In this instance, a coating is applied for protective purposes to prevent further corrosion and deterioration.
We always start with a camera inspection of the affected sewer line. This is done to pinpoint the affected area and determine if a minimally invasive approach to repair is suitable. If the sewer line requiring attention is stable and capable of accepting the liner, it's filled with an epoxy resin material applied with a specially designed NuFlow lining system. Heat is used to speed up the curing process, which further reduces downtime. After the coating has cured, your residential or commercial sewer line is fully restored.
Benefits of Choosing Total Drain Solutions
Total Drain Solutions is the licensed and insured company to turn to for trenchless pipe replacement and repair in Las Vegas, NV. Choose us with confidence and benefit from: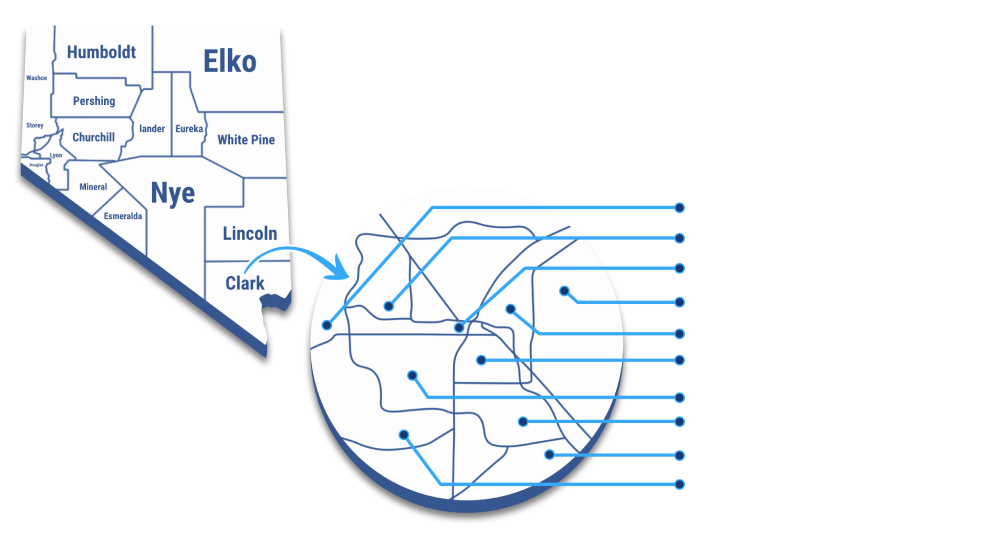 Contact Our Local Sewer Repair Pros Today
Looking to benefit from trenchless sewer replacement or repair in Las Vegas, NV? Get an honest, pressure-free opinion by contacting Total Drain Solutions. If it's the right solution for your needs, we'll get the job done right with the careful attention to detail you deserve and prefer. Call us or fill out our form today to get started with a no-obligation quote.