Trenchless Pipe Lining Services
Your Number One Choice for Trenchless Pipe Lining in Summerlin, NV
How you like to revive your sewer lines without digging? This is exactly what can happen with trenchless pipe lining in Summerlin, NV, a zero-dig option available from Total Drain Solutions. It's a way we help our home and business customers enjoy worry-free pipes again with little fuss coupled with maximum savings and value.
An Overview of the Service
As the name implies, trenchless sewer pipe lining is a way we restore pipes without the need to dig a trench. The bulk of the process is completed in a limited workspace, which means you'll be able to get back to your day or business-related operations much sooner. This, in turn, means even more savings for you.
Signs You Need Pipe Lining
Give us a call when you're first starting to notice signs you'll likely benefit from cured-in-place or CIPP pipe lining. The more common ones we spot are:
Recurring drain issues affecting multiple drains
Slow draining sewer or drain lines
Foul odors coming from the pipes or drains you regularly use
Soggy spots on your lawn or water gathering in spots where it shouldn't be found near your pipes
Top Benefits of Pipe Lining
You'll save money with trenchless epoxy pipe lining since we're not using heavy machinery, nor do we need a big crew to do the work. You'll save time since dig-free pipe restoration is often completed within a day or less. Some of the other appealing perks are:
An impressive post-repair lifespan
Added resistance from future tree root intrusions
Protection from possible environmental issues since we're not bringing the old pipe and accompanying soil to the surface
Improved drain performance
How We Address the Problem
No-dig pipe lining is a fairly quick, easy, and minimally disruptive process from start to finish. We start with a camera inspection of the affected pipe(s). The visual information obtained from this initial inspection determines how we approach the process. If the affected line is still stable and suitable for lining, we use a specially designed NuFlow lining system to apply a durable resin material to the damaged pipe. Heat is used to speed up the curing process. When the liner is removed, the sewer or drain line is fully restored – with results that often last for many decades!
Benefits of Choosing Total Drain Solutions
What makes Total Drain Solutions a leader among pipe lining companies today? Our 50-pus years of combined local experience with the services we regularly provide is one of the reasons you'll be glad you chose us. You also benefit from: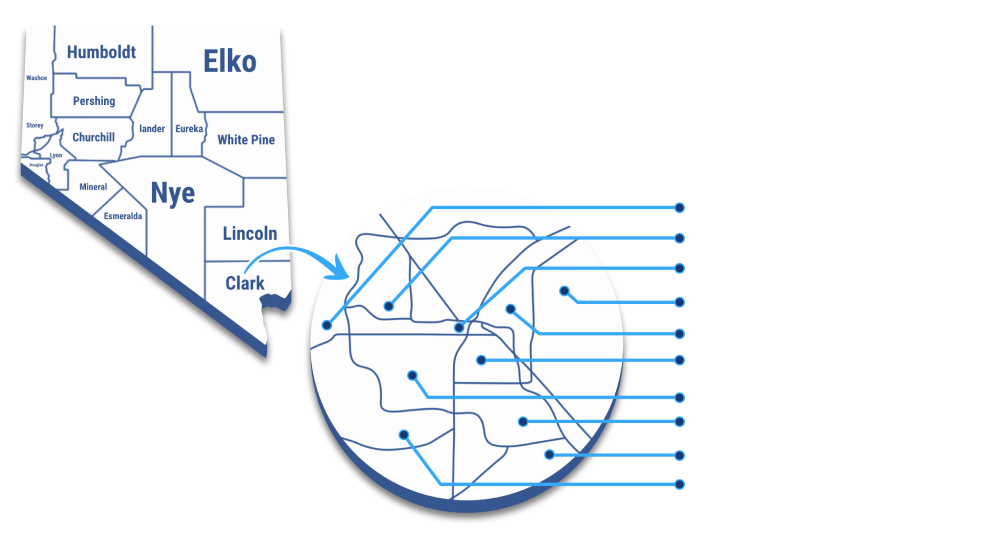 Start with a No-Obligation Quote
Invest wisely when it's time for pipe repair by reaching out to Total Drain Solutions to explore the many possibilities with trenchless pipe lining in Summerlin, NV. We'll get you started with an initial inspection and an estimate that has no obligations attached to it. Contact us today to find out for sure if pipe lining is right for your needs.