Your Top Choice for Pipe Cleaning and Lining in Summerlin, NV
Total Drain Solutions is pleased to be a leader among local pipe lining companies serving the Summerlin, NV, area thanks to our 50-plus years of combined industry experience. We're a business backed by true experts committed to your satisfaction. Our certified, licensed, and insured professionals specialize in a wide range of sewer and drain services ideal for residential and commercial needs. This includes:
Solutions That You Need at Rates That You Can Afford
Be sure to entrust your sewer and drain pipe concerns to our experts. We provide:
Revive your pipes instead of replacing them. This is what's possible with trenchless pipe lining in Summerlin NV, an excavation alternative that leaves you with fully restored pipes with less disruption and expense.

We also specialize in trenchless sewer repair in Summerlin NV. We use industry-leading NuFlow technology to repair sewer lines from the inside with a durable new coating that allows for many more years of worry-free sewer line use.

Learn more about what's happening inside your sewer pipes with our sewer camera inspection services in Summerlin NV. Our technicians perform thorough assessments with a waterproof, high-resolution camera that provides a clear, detailed assessment of your home or business lines.

Keep your Sovent system working as expected by taking advantage of our patented Sovent cleaning process. Give us a call if you need an urgent cleaning or one done for preventative purposes.

Protect you home or business pipes from corrosion and other issues with brush coating. A chemical-resistant material is applied in a way that protects your pipes and reduces the risk of needing unexpected and potentially costly repairs later.

For times when you need a clog quickly and thoroughly cleared, contact us about mechanical cleaning. Our technicians use professional-grade snakes or augers to clear away debris and other obstructions in a way that fully restores flow.

Invasive tree roots are no match for the strong blasts of highly pressurized water. Environmentally friendly since no chemicals are used, hydro jetting is also an effective way to get rid of mineral scale and other stubborn materials for long-lasting results.

What's going on with the drain or sewer lines in your local area home? No matter how you answer this question, rest assured our team of friendly local technicians is ready to restore your peace of mind by affordably and thoroughly addressing any problems requiring expert attention.

Our technicians have the skills and tools required to address more demanding commercial sewer and drain issues. Stay focused on your business and your customers and let our team do the work when you need urgent or preventative service from a trusted local company.
Top Reasons to Work With Us
At Total Drain Solutions, our services are coupled with a focus on integrity, craftsmanship, and access to the best technology and processes available. Choose us with confidence and benefit from:
Courteous, professional service

Convenient scheduling opportunities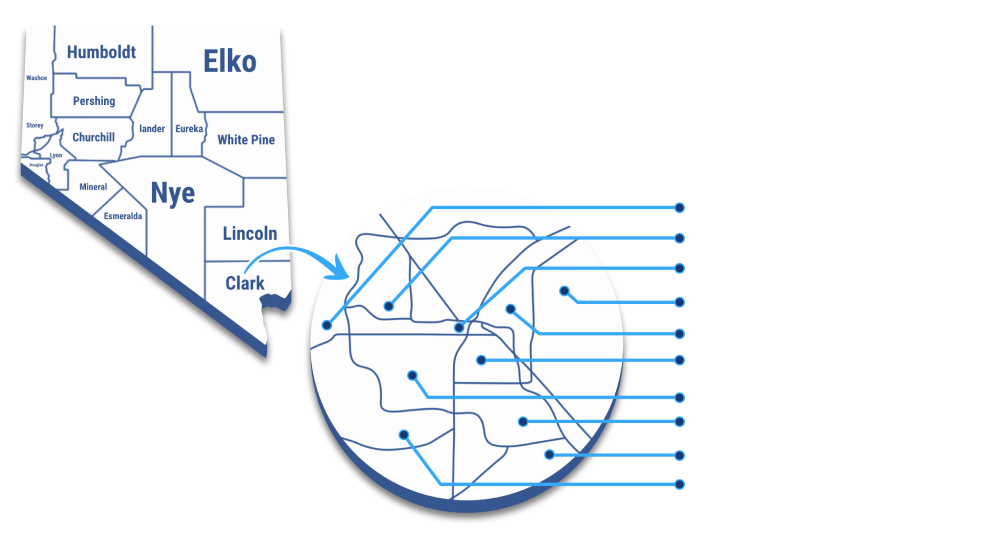 Schedule Your Appointment Today
See for yourself why many homeowners, property owners and managers, and business owners in Summerlin, NV, already count on Total Drain Solutions for their drain and sewer service needs. Regardless of how big or small the job may be, we'll get it done right. Contact us today to set up your appointment, or give us a call for more urgent needs.