Your Drain and Pipe Lining Experts in Henderson, NV
Optimize value and savings without sacrificing quality by working with the team from Total Drain Solutions. We're one of the leading pipe lining companies in Henderson, NV, because of our ability to bring top-quality results to our residential and commercial clients in a convenient and affordable way. Licensed and insured, our crew is here for you and committed to your satisfaction when you need:
Trenchless Pipe Lining Henderson, NV
Trenchless Sewer Repair Henderson, NV
Sewer Camera Inspection Henderson, NV
Sovent Cleaning Henderson, NV
Brush Coating Henderson, NV
Mechanical Cleaning Henderson, NV
Hydro Jetting Henderson, NV
Residential Services Henderson, NV
Commercial Services Henderson, NV
Our Services Are Exactly What You Need
We specialize in the following solutions:
Are you ready to benefit from dig-free trenchless pipe lining in Henderson, NV? It's how we restore and revive pipes instead of replacing them – and we do it with results that last for many years!

Lateral and main sewer lines are often affected by general wear, age, and intrusive tree roots. Often, these issues can be quickly and affordably addressed with trenchless sewer repair in Henderson, NV.

Learn more about what's happening inside your home or business sewer lines by contacting us to schedule a sewer camera inspection in Henderson, NV. Our technicians use high-resolution cameras to fully evaluate sewer and drain lines to detect anything requiring attention.

Keep your single-stack Sovent system working properly by calling us to schedule routine or emergency cleanings. We use a patented process to clean Sovent systems for local clients.

Protect your sewer and drain lines with brush coating. We apply a special coating to the inside of pipes with specialized tools to improve resistance to wear, corrosion, and other common sources of costly pipe-related damage.

Professional snaking is often an effective way to quickly restore flow to pipes affected by localized blockages and similar obstructions. Augers and drain snakes are used to break up stubborn debris quickly and thoroughly.

Pressurized water makes a big difference when it comes to the results you get. This is one of the many benefits that go along with hydro jetting. It is a highly effective approach to removing obstructions from pipes, safely utilizing that power of water to flush away roots, scale, and other debris.

Stick to the things that matter most to you as you go about your day and let our team take care of your residential sewer and drain issues. Our residential services are affordable and easily accessible since we're local and ready to get to work for you when contacted.

Commercial drain and sewer lines often require some extra attention and expertise. We're pleased to let you know this is what you'll get when you call us about any problems with the sewer and drain systems you rely on for your business or commercial operations.
Get the job promptly and thoroughly by a courteous, highly experienced team by choosing Total Drain Solutions. Take advantage of our drain, pipe, trenchless, and sewer camera inspection services in Henderson, NV, and benefit from:
Our combined experience of more than 50 years

Upfront, reasonable rates
Access to exclusive NuFlow technologies for our trenchless services

Courteous technicians that arrive on time and respect your property while working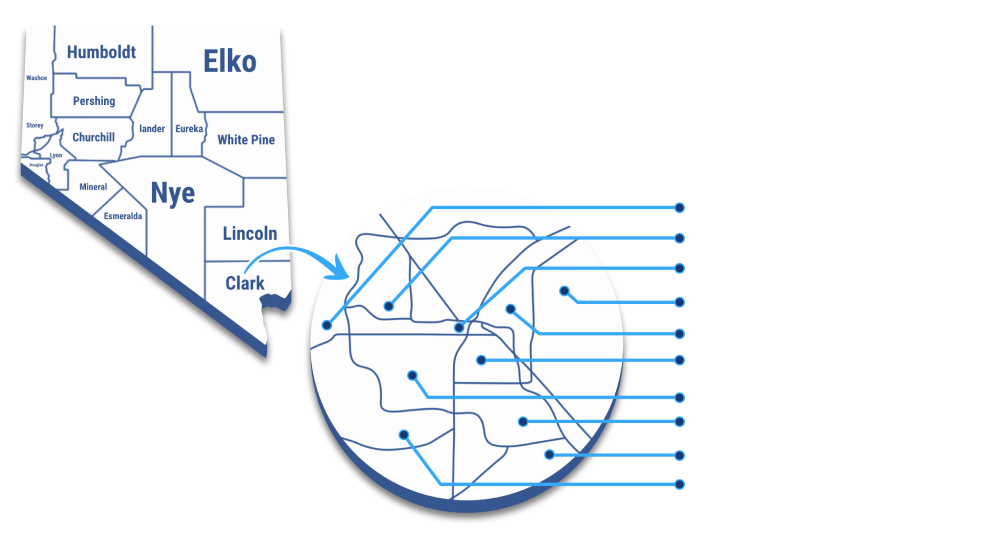 Get Started with a No-Obligation Estimate
Make a smart investment when your drains and pipes need fast, professional attention that won't be a major budget stretch by contacting Total Drain Solutions. Our pre-work estimates are accurate and there's no obligation unless you find our quote acceptable. Call our team or fill out our form today to schedule an appointment so we can discuss your drain and sewer line concerns.