Trenchless Pipe Lining Services
Your Expert Partner for Trenchless Pipe Lining in Las Vegas, NV
Sewer and drain lines are designed for long service lives. While this is welcome news, there are times when the pipes you depend on for your home or business need some expert attention. What we do at Total Drain Solutions is give our clients access to trenchless pipe lining in Las Vegas, NV, a cost-effective excavation alternative that restores pipes without removing them.
So, What Exactly Is Trenchless Pipe Lining?
Trenchless drain or sewer pipe lining is a way to restore rather than replace a damaged or structurally weak sewer line. Instead of digging up the damaged pipe and inserting a new one, the affected pipe is fixed from the inside with a newly applied coating. It's a highly adaptable and beneficial process that solves many of the common problems that affect residential or commercial sewer lines over the years.
The Main Causes of Pipe Issues
As briefly mentioned above, epoxy pipe lining addresses many issues that often affect pipes at one time or another. These include leaks, clogs and blockages, and weakness in certain areas contributing to small fractures. The main causes of pipe-related issues that could impact your pipes and property include:
Tree or shrub roots in search of moisture that get into your lines
Cracks that develop naturally from age and wear
Bellying resulting from heavier sewer line materials like cast iron
Damage from mineral scale along the sides of pipes that contributes to structural damage
Advantages of Trenchless Pipe Lining over Other Methods
Traditional repair and replacement methods require digging to get to the damaged pipe. This is a more intrusive process that often results in the need to replace above-ground areas. You could end up with added costs for such things as landscape restoration or repaving if solid surfaces need to be accessed. With trenchless or CIPP pipe lining, all this disruption is eliminated. You also benefit from:
Getting the job done much faster than what's common with traditional methods
Extending pipe lifespan for 50 years or more
Improving how connecting drain lines function
Reducing the need for frequently and costly drain and sewer line repairs in the future
The Process We Implement
All trusted pipe lining companies start with a camera inspection of the pipe that's affected. Our technicians use the results to determine how to best repair the affected line. If all conditions are suitable for pipe lining, we use a NuFlow lining system to apply an epoxy resin coating to the damaged pipe. It's cured with heat, which hardens the epoxy in a way that forms a strong, solid interior pipe surface.
Benefits of Choosing Total Drain Solutions
Total Drain Solutions is trusted by many in the Las Vegas area because of our focus on A+ service and results ranking just as high. When you choose us for trenchless pipe lining, rest assured that you benefit from: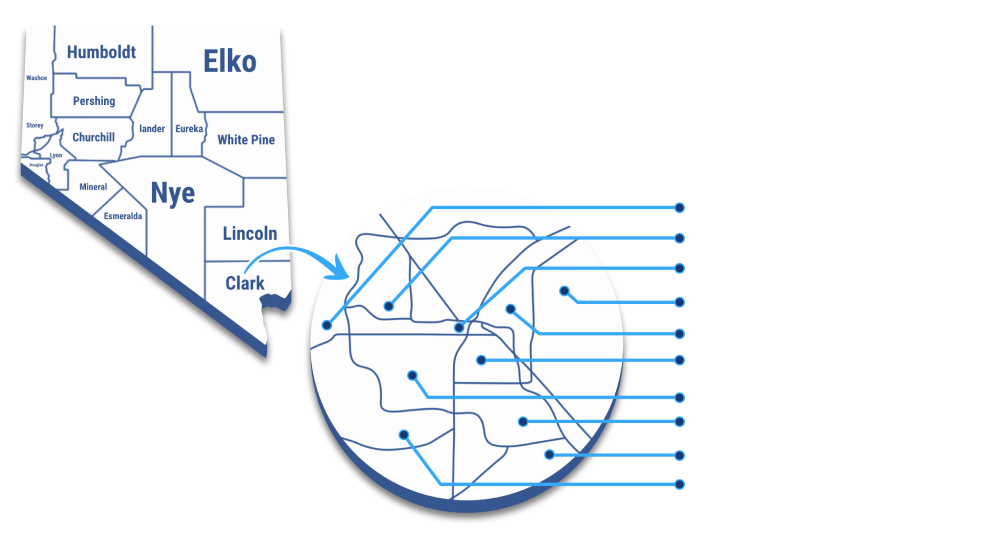 Get a No-Obligation Quote Today
Breathe new life into your sewer and drain lines with less expense and results that give you long-term value for your investment. Reach out to Total Drain Solutions to learn more about trenchless pipe lining and how it may be the ideal option for your Las Vegas, NV, home or business. Contact us today to start with an inspection and receive a no-obligation quote.