Trenchless Sewer Repair Services
Your Partner for Trenchless Sewer Repair in Summerlin, NV
Revive rather than restore your sewer lines by contacting Total Drain Solutions. We specialize in trenchless sewer repair in Summerlin, NV. It's a way we fix home and business sewer pipes without heavy machinery, excavation, and the need for costly post-repair surface restoration. Licensed and insured, our team is courteous, prompt, and well-prepared.
What Differentiates Trenchless Repair
Trenchless pipe repair eliminates the need to dig, which is one of the most noticeable differences from what's typical with traditional methods. Dig-free sewer repair is also different since we do the work with a smaller crew. We're also not bringing heavy machinery onto the property, which further keeps disruptions minimal. What's more, there are no significant post-cleanup costs to worry about since we're not doing excavation.
What Benefits You Can Expect
Our method of trenchless sewer line repair is a great way to achieve the desired goal for less. Additional perks that go along with zero-dig sewer repair include:
Long-lasting results
Increased resistance to tree root intrusions
Fewer drain-related issues
Maintaining or improving your home, business, or property value
What Are Your Choices
Dig-free sewer repair can involve pipe lining, which is also referred to as cured-in-place piping or CIPP. In this instance, the existing sewer line is preserved and repaired from the inside. Trenchless sewer replacement may involve what's referred to as pipe bursting, which is when the existing line is broken up and replaced without bringing it to the surface. The other option, which is one we offer, is brush coating. In this instance, the sewer line is coated in a way that reduces issues with corrosion and wear for protective purposes.
An In-Depth Inspection First
We do a sewer camera inspection to get started. Our technicians use this information to determine the affected area and the extent of the problem. If the line is stable enough to accept a liner, the next step is to clean it. We usually use hydro jetting to do this. A specially designed NuFlow liner is filled with an epoxy resin material and inserted into the affected sewer line. Heat is then applied to the coating to speed up the curing process. When we're done you'll have a like-new sewer line!
Why Hire Total Drain Solutions
Trust the team behind Total Drain Solutions to make your experience with trenchless pipe replacement or repair a pleasant one from start to finish. We treat our residential and commercial clients to a productive and personalized experience that includes: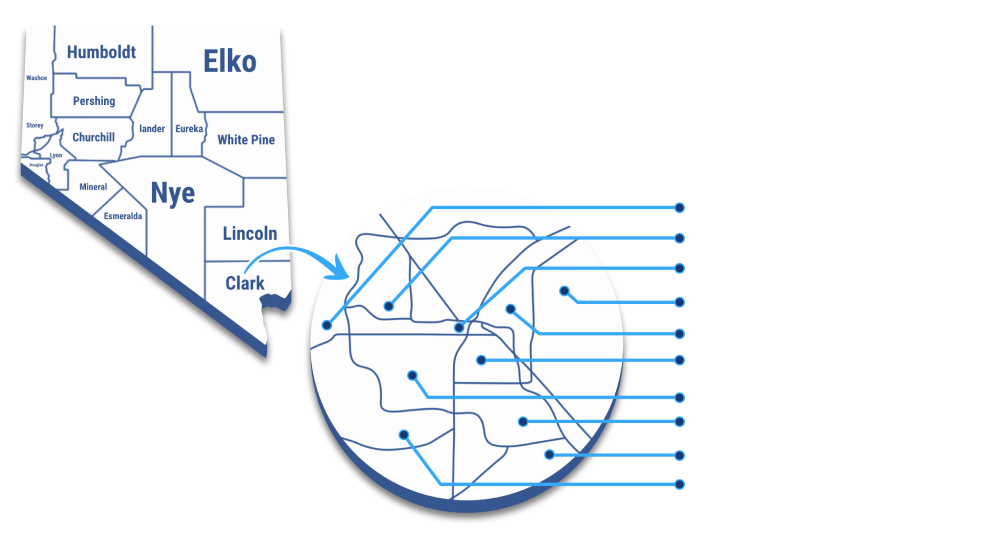 Give Our Local Team a Call Today
Make Total Drain Solutions your first choice for trenchless sewer repair in Summerlin, NV, to benefit from our experience and the advanced, time-saving, and money-saving technology we use. Count on our highly motivated and dedicated team to leave you fully satisfied with our results. Contact us today to receive a free estimate when you're ready for our minimally invasive solutions.